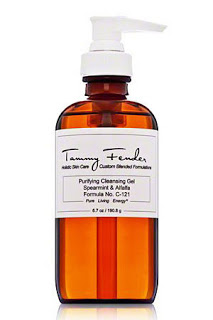 Let's be honest, I bought it for the bottle.
I have a personal philosophy: If it's good enough for GOOP, I probably can't afford it. Ok I just made that up right now, but it's usually true. However, in the case of Tammy Fender's line, who is now partnered with GOOP, it sounds like her products are worth the price. She has a holistic approach to beauty and wellness, and she uses pure ingredients to harness living energy in every product, which I'm taking to mean that I get to skip Yoga when I use it. Tammy Fender's Purifying Cleansing Gel with Spearmint & Alfalfa normally retails for $50, but I was lucky enough to get it at a heavy discount from a flash sale, although I don't think their flash sales happen too often. I'm a huge fan of minty face washes, and the ingredients in this one look incredible, especially with no sulfates:
Ingredients
*Aqueous Extracts of Licorice (Glycrrhia Glabra), Alfalfa (Medicago Sativa), Peppermint (Mentha Piperita), Lauryl Glucoside (Plant Source), Olive Oil PEG-7, Jojoba (Simmondsia Chinensis) Oil, Methyl Gluceth-20 (Plant Source), Essential Oils of Tangerine (Citrus Reticulata), Rosemary (Rosmarinus Officinalis), Dehydroacetic Acid and Benzyl Alcohol (Natural Preservative System), Colloidal Silver
*Certified Organic
I am normally not one for spending an absurd amount on face wash, because it all goes down the drain within minutes, but I would spend money on this one. The fragrance alone is HEAVENLY. Super fresh, light and natural, I could smell this scent all day and not get sick of it. It leaves a nice tingle on the skin due to the mint, but doesn't make skin overly sensitive, and when it's all washed off skin is super clean but not at all tight. It takes off my makeup like a charm too.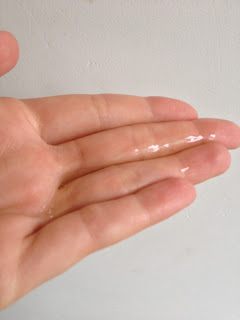 It is a clear, thick liquid that has a light foam with sudsed up with some H2O.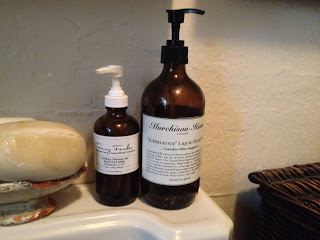 One of the few face products pretty enough to leave out. Hell, I leave most of mine out, but this is the only one that looks like it was on purpose.
The only possible drawback to this is the not very travel-friendly glass bottle, but hey, no one is perfect. Would I buy this again? In a heartbeat. I have also heard incredible things about their Epi-Peel, so that is next for me on the list.
Where to get it: